Sunnybank Car Removals – Make money with free car removals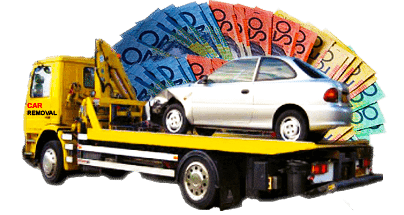 In Sunnybank Car Removals, individuals feel proud of owning an expensive car. It not only defines their status and personality, but also their sense of fashion. However, on the other hand having a damaged and useless car brings nothing, but an immense loss to its owner. It occupies a large space serving nothing and its maintenance also costs a lot of money and energy. Hence, the wittiest decision is to hire a service provider of free car removals in Sunnybank. We, at Sunnybank Car Wreckers, let you get an opportunity of making cash out of your scrap car!
Avail yourself of top-grade car removal service
We are one of the leading service providers of free car removals in Sunnybank. We not only help you with a disposal of your car 'out of service' and hand you money, but also serve the removal for free. Hence, you invest nothing and earn a profit that you haven't even expected. What you need is just to contact us through our email address, let us know the brand of the vehicle and your location. Stay stress-free, we will be at your service in no time.
You can decide to sell the wrecked car fragments to the scrap dealers or other car wrecking companies. However, it is quite dubious if you can make profit enough while we assure a huge proportion of gaining money.
Get quick removal and earn easy cash from us
Irrespective of the condition of your damaged car that you want to wash your hands off, we provide you an easy free car removal at Sunnybank. Besides, we offer you the best price for the damaged vehicle, be it domestic or commercial. Sunnybank Car Wreckers help you to get rid of your trouble making property and to make money instantly, at the same time. our professional team are well known for our great customer service in the region. We just don't fill our pockets, but also provide considerable attention to the convenience of each and every customer. This is one of the prime policies of our business.
Some individuals may think that their car is damaged so severely that it can't bring any money. Well, once we are hired, we are surely going to get you out of this misconception. Do not bother, how severely you car is damaged, it can make money. Yes! Hence, feel proud of owning a scrap car!
Make the scrap cars worth a fortune
No matter how old the car is and if it is of no use; that is also not a big deal for us. If you want to get rid of it, just hire us. We will provide you a free and easy removal of your scrap car as soon as possible and hand you the cash on the spot. It may be of no profit for you still, it holds some major usability. The junk car parts go through certain terms of recycling procedure. The good parts go for reuse and the damaged parts go for the betterment and further use. Apparently, the wrecked parts may look useless but the least utility is extricated from them and is invested in other realms of service.
Thus, the environment gets secured from the spare fragments and chemical substances of the scrap car. Moreover, you get an exciting chance of making a profit from even your useless property.
We ensure you with a satiating car removal for free
You may get doubtful if you can really avail yourself of quality service for free. However, Brisbane Cash 4 Car have got some of the most experienced car removal professionals who serve the residents with a free along with a quality service in Sunnybank. You can easily contact us. If you have any query regarding our service you can make it clear by contacting us by our web address.