Posted On Nov 24 2018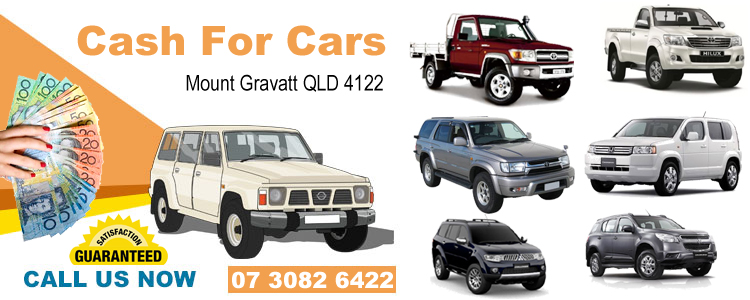 We are the best Cash For Cars Mount Gravatt. If you are stuck with an old, unwanted, ruined, depleted, wrecked vehicle than sell old cars for cash to us, and you will be surprised to know how much seemingly worthless vehicle can make money. We provide service across Brisbane are and are one of the top cash for junk cars payers in the market.
Get Top Cash For Cars Mount Gravatt
Our Cash For Cars Mount Gravatt has the best process and turnaround time in the market. Our simple process allows you to complete the deal on the same day if everything is in order. Also, we offer the best deals no matter the condition of your heart.
All we need, to process the deal, is the basic vehicle information such as the model and the make of the vehicle, the year of manufacturing and the mileage driven.
You can also share this information via email/phone or by visiting our website and filling up the cash for cars online quote form displayed there. We offer the rate based on the current market rate and the condition of your vehicle. Both factors that can be easily verified ensuring that you only get the genuine price. Therefore, give us a try when you opt for Cash For Cars Sunnybank option for your unwanted car.
Car Recycling Mount Gravatt
One of the advantages of having owning a junkyard is that we don't have to rely on others for disposing the unwanted vehicles. We firmly believe in reusing and reselling the vehicle and its parts before we opt for recycling. The reason being, by reselling and reusing the existing products we save the energy and water consumption by lessening the need for producing new products. Also, we are very stringent about our quality check and therefore are confident that we can offer quality pre-owned car as well as used auto parts that too at a reasonable rate. And as a last resort we choose recycling where we can use or sell the recycled metal for manufacturing new products.
So, when you are ready to scrap cars for cash, contact our team and they will help you complete the process.
Car Removals Mount Gravatt
We offer free Car Removals Mount Gravatt to all our clients. We remove all types, shapes, and sizes of cars efficiently. Our team made of professional experts who leave no margin for mistakes or mishaps. Thus, when you choose our Car Removals Sunnybank service, you are guaranteed of a professional service in minimum time with maximum efficiency.
Car Wreckers Mount Gravatt
We are the famous Car Wreckers Mount Gravatt. Sunnybank Wreckers buy cars for cash without bothering about the condition or even the make of the car. We pay good cash for American, Japanese, as well as European vehicles. Similarly, we do not differentiate between commercial and non-commercial vehicles. We buy UTEs, SUVs, bus, trucks and 4wds with equal enthusiasm.
So, if you need to get Cash For 4×4 Sunnybank, contact us without further delay.
Also, the condition of the car doesn't much matter except for fixing the price. We pay cash for junk cars, cash for used cars, cash for damaged cars, cash for unwanted cars as well as cash for accidental cars. So, if you were unsure where to take your wrecked car, now you know.
Junk Car Buyer Mount Gravatt
As a Junk Car Buyer Mount Gravatt, there are no situations regarding the car that we have not come across in our twenty years of experience. So, even when you may think that your car is a waste and will not fetch even a dime, check with us once. We do not have a single disappointed clients and that itself says about our efficiency and popularity. You can also easily junk cars for cash with us and you will earn fast cash for cars without any hassle.
We are a very popular Car Buyer Sunnybank and meet requirements of multiple clients on the same day with our large team and large car towing vehicles. We value your time as much you do and that's why we have minimum paperwork and red-tape to complete the deal. Furthermore, you can approach us through any of means of communication given below as per your convenience.
Sell Your Trucks Mount Gravatt
Along with your car, you can also Sell Your Trucks Mount Gravatt to us. We will pay the highest cash for your truck. We buy all models of trucks available in the Australian market. Furthermore, we also sell used auto parts for your precious truck as well as sell pre-owned trucks. So, when you want to Sell My Truck for Cash come to us and we will give you an offer that you will not be able to decline.