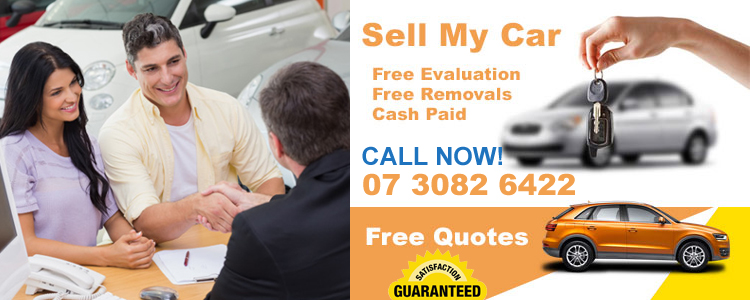 Sell My Car For Cash
When you decide to Sell My Car For Cash, it is a step in the right direction. Once you decide, do some research to find out the best possible car wrecker company. We at SunnyBank car wreckers not only buy your unwanted vehicle for cash but also dispose it off in an eco-friendly manner.
Also, our services are unmatched, and when you will search online for – sell my car for cash gold coast – the first name you will get is ours. So, don't delay further and contact us for the best offer on your vehicle.
Junk Car Buyer SunnyBank
You may find many car buyers but when you are stuck with a wrecked or a junk car, you need a Junk Car Buyer SunnyBank. We have been part of the car buying business for over twenty years. And we have come across all types of vehicles and in all sorts of conditions. We understand that junk cars may seem worthless and therefore may not attract many buyers.
However, we know that each car has a value even a junk car. The reason being that metal will always be valuable and a vehicle is made of metal. However, the returns on junk car may not be same as the old or an unwanted car for obvious reasons. In spite of this, we offer the best price for junk car amongst all other car wreckers.
So, if you are ready to sell my car for cash Brisbane, contact us and be surprised at what can you get, even out if a junk car.
Cash For Cars SunnyBank
We are the best Cash For Cars Sunnybank in the area. Not only because of our years of experience, but also because of the resources and the skills that our team members have. We buy all types of vehicles. Be it an American Make, European make or a Japanese make.
Similarly, we are not particular about the car models. We buy all popular vehicle models such as UTEs, Vans, trucks, bus, 4wds and many more.
Furthermore, we are not hesitant about buying cars that are not in a perfect condition. We are known to buy old, damaged, wrecked, ruined, unwanted, untitled, unregistered, commercial, and non-commercial vehicles and pay the best possible price.
So, if you are worried about 'whether I will be able to sell my car for cash without title' we are here to put an end to your worries. Just call us and we will take the car of your hands even if it is without the title.
Car Removals SunnyBank
When you need an expert Car Removals Sunnybank, you think of us. That's the reputation that we have as a car removal company. We offer a wide range of services to our customers to make the experience of selling their car a hassle-free experience. And from the response and our popularity, we would like to believe that we have succeeded.
We understand that though sometimes selling your car is a practical or a right decision, it need not necessarily be an easy one. We, therefore, offer free car removal services, complete all the paperwork and make an instant payment to our clients.
This will not only save additional expense to you but also earn you good cash. So, if you decide to sell my car for cash now, we are ready for you.
Car Wreckers SunnyBank
You may ask why do we need Car Wreckers SunnyBank? The answer is simple. Selling a car privately is often a wrong decision leading to you losing out money rather than making money from your car. This happens, because when you decide to go privately you have to bear the cost of advertising.
Furthermore, if your car is in bad condition you may want to fix it before putting it on sale to get more buyers. However, the repairs of your car don't guarantee good returns and you may end up spending more money. Similarly, completing the paperwork is costly and time-consuming.
Thus, from whatever angle you see, contacting the expert in the field is the best way.
We at SunnyBank Car wreckers always put our customers first and therefore, we have least amount of paperwork and turnaround time to complete the deal.
Furthermore, whether you have a bus or a 4wds, you can rely on us to get the best Cash For 4×4 Sunnybank deal.
Sell Your Trucks SunnyBank
If you have a truck, you will always have a fear at the back of your mind on how will you recover the money once your truck becomes old and non-usable. And, if the truck meets with an accident, you will be under more stress since you will not even get time to plan your financials.
However, there is good news for all the truck owners. You can Sell Your Trucks SunnyBank to us without any of the worries you may have. We buy trucks of all shape, size , make , and age.
So, don't let it sit in your garage, contact us today to Brisbane Top Cash For Cars.
How to contact us
You can call us on 07 3082 6422 or drop us an email at info@sunnybankcarwreckers.com.au. Additionally, you can also visit SunnyBankCarWreckers.com.au/contact-us/ to get sell my car for cash instant quote.

Sunnybank QLD 4109, Australia
Useful Links: